EXCLUSIVE: From Dubai Design District's and Expo City's first residential phase to Deyaar $299.5mn seafront project, this month's projects feature a heavy pipeline of mixed-used developments
Closing doors to another eventful month as we welcome the second quarter of the year. With 17 new projects set to launch in the coming years, the month of March sets an example of the upward trend seen in the Middle East construction industry.
With 13 new residential developments underway, this month saw a good number of real estate projects in the pipeline, outlining a surge of Foreign Direct Investment (FDI) in the Middle East.
From 100% renewable-powered resorts and luxury beach clubs to million-dollar residential developments, we run down the top 17 project launches you need to look out for.
Some of the companies that stood out this month include Dar Al Arkan, Nine Yards, Expo City Dubai, LEAD Development, and Red Sea Global, among others.
Please note that this list is not a ranking.
The Middle East's top project launches in March 2023 were:
1. Red Sea Global: Rosewood Amaala
Type: Premium property development
110 guest rooms, 25 luxury residences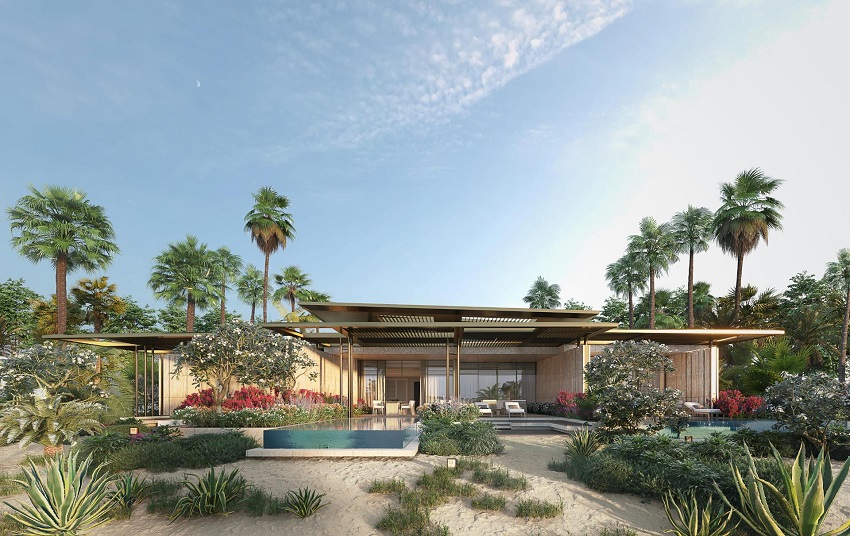 Mega Saudi developer, Red Sea Global (RSG) has appointed Rosewood Hotels & Resorts to manage its premium property in Amaala featuring 110 guest rooms and 25 luxury residences.
The Rosewood Amaala will be located in one of the world's most pristine environments, the Red Sea region of Saudi Arabia, which is home to some of the most diverse and delicate natural environments.
Click here to read more.
2. Dar Al Arkan: 3D-printed building
Type: Residential building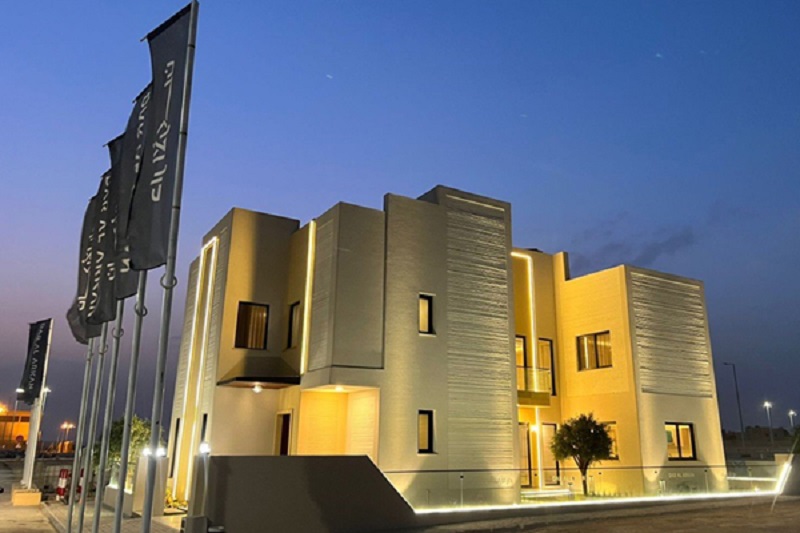 Saudi-based real estate developer, Dar Al Arkan, has announced the successful completion of the world's tallest 3D-printed building – a three-storey smart villa in Riyadh.
The 9.9-metre tall building was 3D printed in just 26 days using a 3D construction printer from Denmark-based Cobod International.
The villa is the first 3D-printed building from Dar Al Arkan and is fully compliant with the building codes, making it a bright example of how technology and innovation can work hand in hand with safety and regulation, said a statement from the Saudi developer. 
Click here for the full story.
3. The First Group: Soluna Beach Club
Type: Waterfront project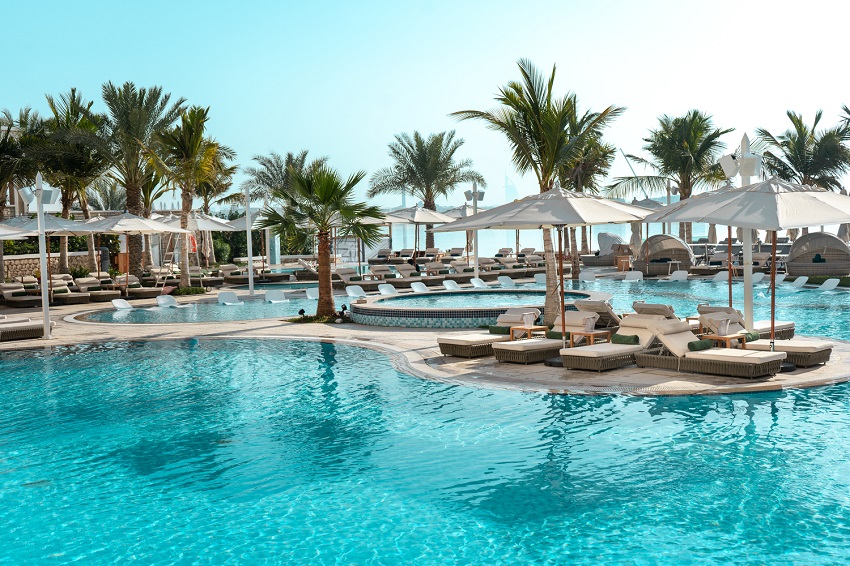 Hospitality developer and operator, The First Group, has opened the doors of its Soluna Beach Club, a Mediterranean-inspired waterfront experience in Palm Jumeirah, Dubai.
Located at the Balqis Residences in Palm Jumeirah, Soluna Beach Club is an exclusive beach club offering experiences to guests of The First Group's portfolio of owned and operated brands, including The First Collection Business Bay and The First Collection Jumeirah Village Circle, Wyndham Dubai Marina, Tryp By Wyndham, Grand Heights, and Citadines Metro Central.
Click here to read more.
4. Aldar Properties: The Source
Type: Cultural destination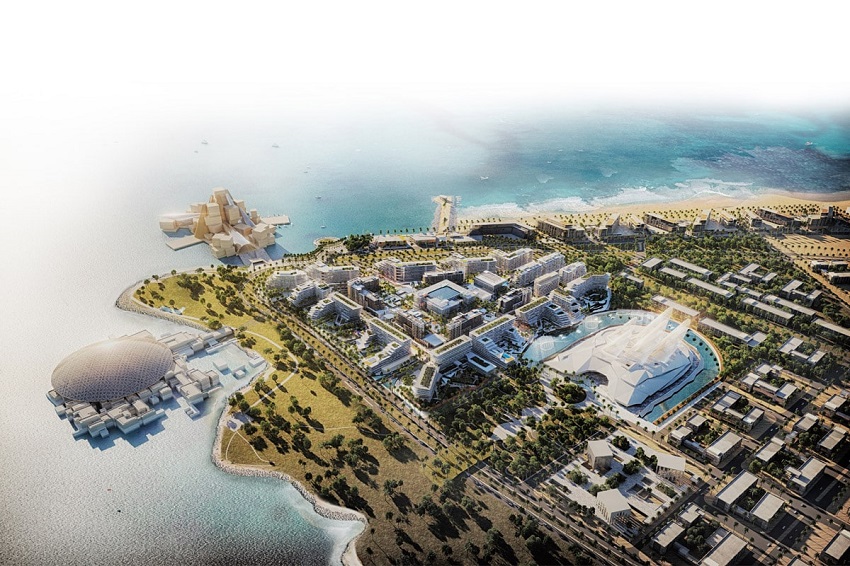 Aldar Properties has announced the launch of a limited number of apartments at The Source, a new living experience that sits within the company's landmark cultural destination, Saadiyat Grove.
The Source is Aldar's first wellness development – a community specifically designed with residents' holistic health and well-being at its core.
The low-rise community has 204 apartments and penthouses and provides residents with a range of offerings that cover all aspects of physical and mental well-being, from wearables and sleep apps to meditation rooms and premium fitness facilities.
Click here to read more.
5. Meraas: Design Quarter at d3
Type: Premium residential community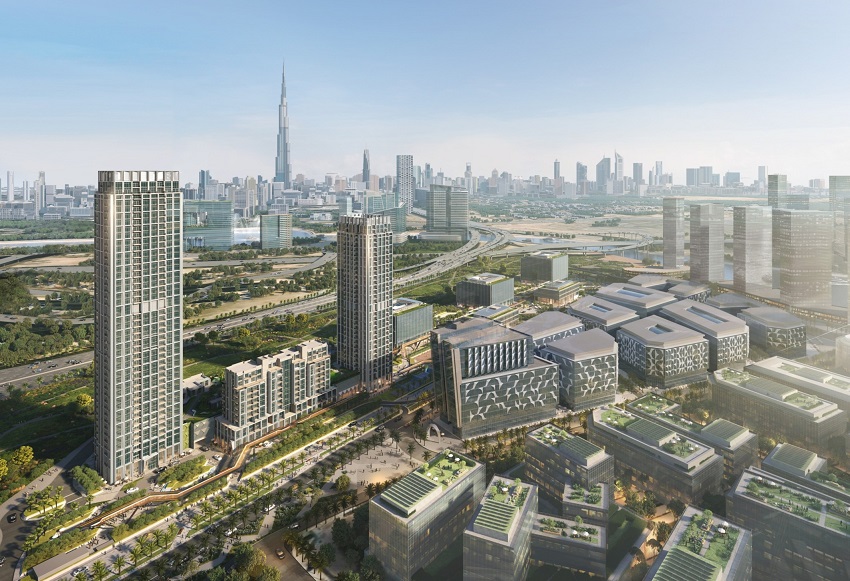 Meraas, the Dubai-based master developer of destinations and real estate projects, has launched Design Quarter at d3, the first premium residential community set with the creative hub.
Dubai Design District (d3), a member of TECOM Group, is a cornerstone of Dubai's creative economy. The global creative hub is home to some of the world's leading creative brands, designers, studios, and entrepreneurs.
It hosts a number of high-profile events and experiences, including Dubai Fashion Week (formerly known as Arab Fashion Week), Dubai Design Week, and Sole DXB.
Click here to read more.
6. Samana Developers: Waves-2
Type: Residential project
$44.9 million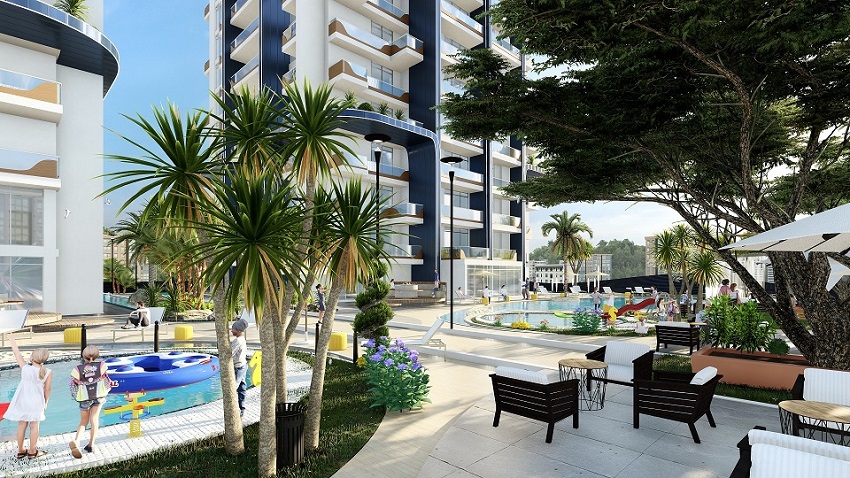 After launching and selling out its $44.9 million Waves-1 residential project in March 2022, Samana Developers launched a $55 million Waves-2 project in Jumeirah Village Circle.
The G+3P+23 Waves-2 residential tower, spanning over 24,492m2, is designed by a team of expert architects who incorporated the modern trend of luxury living within budgets.
Click here to read more.
7. Miral: SeaWorld Abu Dhabi
Type: Immersive destination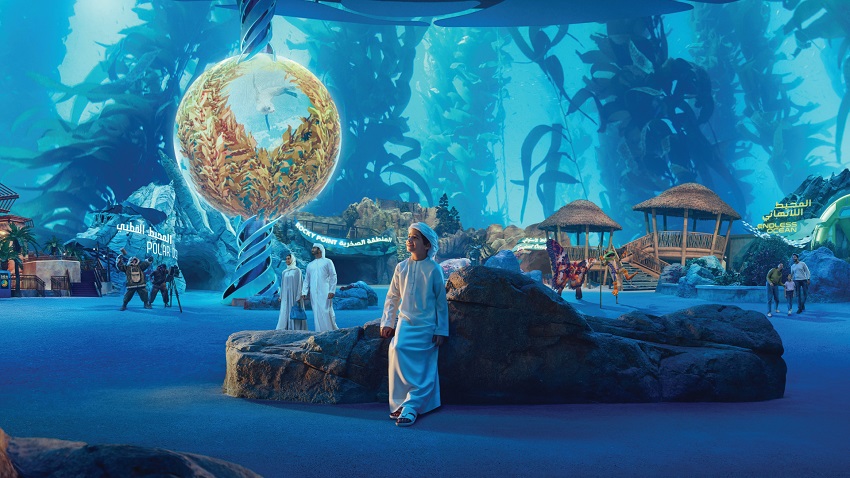 The creator of immersive destinations and experiences, Miral, has announced its SeaWorld Abu Dhabi project is set to open its doors to the public on 23 May 2023.
The next-generation marine life theme park will tell a 'One Ocean' story that uncovers the interconnectivity between life on Earth and our ocean.
A collaboration between Miral and SeaWorld Parks & Entertainment, SeaWorld Abu Dhabi's eight realms can be explored across five indoor levels spanning an area of approximately 183,000m2.
Click here to read more.
8. Nine Yards: Sea La Vie
Type: Waterfront project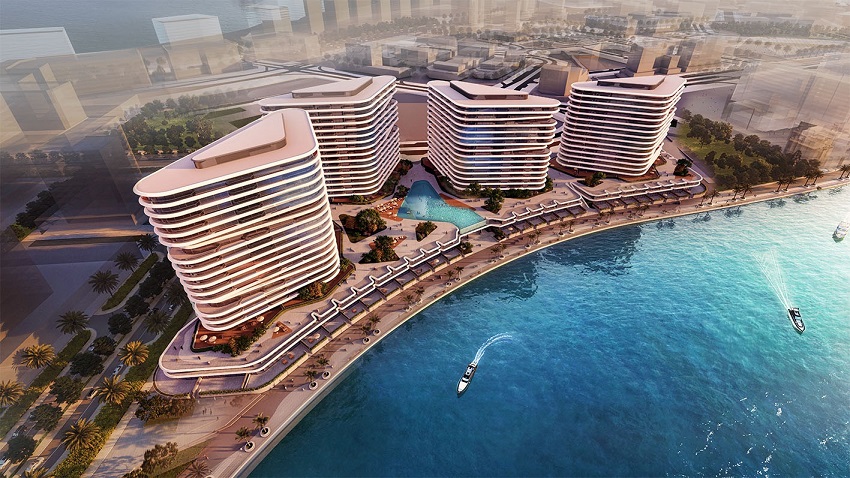 Nine Yards, a real estate development partnership between Ethmar International Holding and Al Nahda International Holding, enters the UAE's real estate market by launching a unique $545 million waterfront project, located at Yas Bay on Yas Island.
Driven by strong government incentives and the recovery of the economy leading sustainable growth post-COVID across the UAE and Abu Dhabi, real estate is riding the waves of a buoyant market that is in need of exciting new projects, and Nine Yards is ideally placed to fill the gap in the demand for luxury homes.
Click here to read more.
9. RAK Properties: Bay Residences
Type: Beachfront community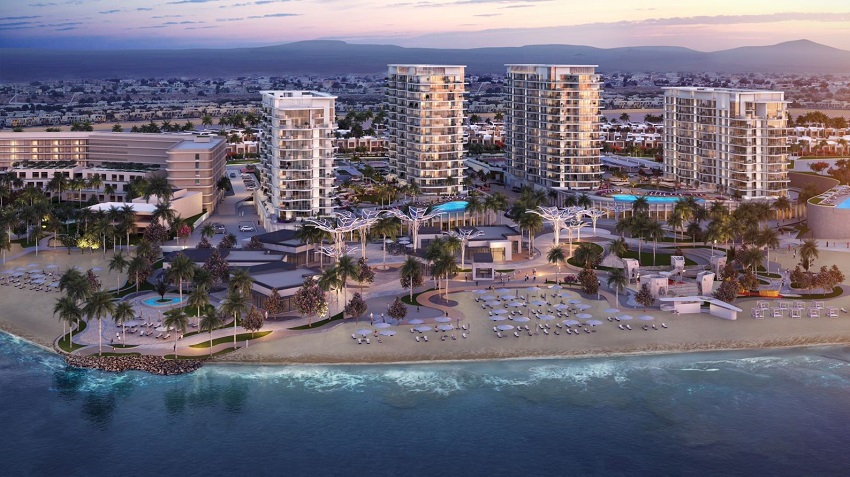 Real estate developer, RAK Properties launched an additional tower at its exclusive beachfront community Bay Residences, located on Hayat Island.
The release of the fourth tower comes after the success of sales in the second phase and follows a huge surge in interest for beachfront properties in the emirate.
The development is located on the idyllic Hayat Island near the InterContinental Mina Al Arab Resort & Spa and the Anantara Mina Al Arab Resort.
Click here to read more.
10. LEOS International: Hadley Heights
Type: Luxury residential development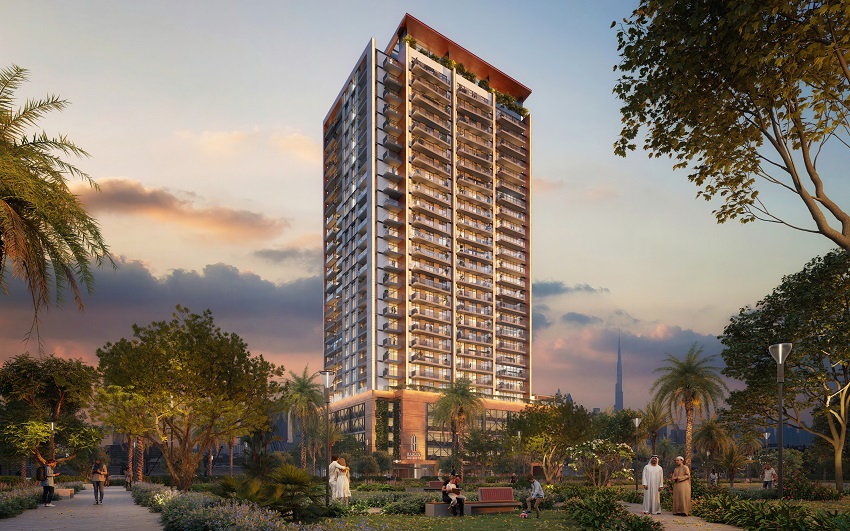 LEOS International, a luxury property developer with a presence in the UK and globally has unveiled its first residential property development in Jumeirah Village Circle (JVC), Dubai.
The development, Hadley Heights, is said to be the first of many developments from LEOS, given Dubai's thriving architectural scene. The company also looks forward to expanding its footprint worldwide and strengthening its presence in the Middle East.
Click here to read more.
11. Expo City Dubai: Residential phase
Type: Residential master development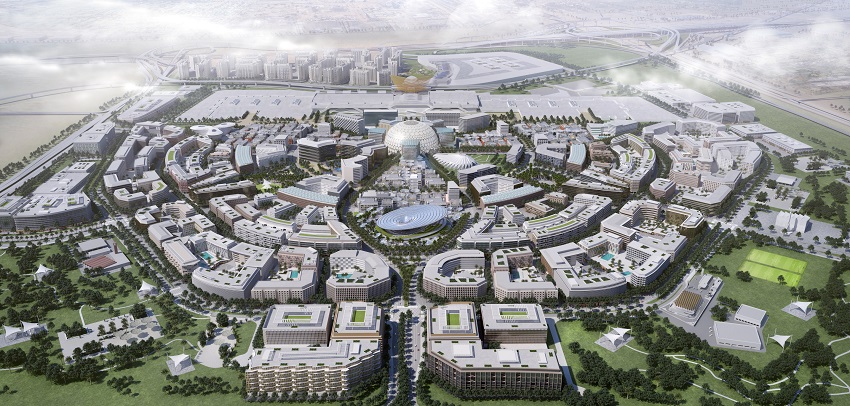 The developments, which include apartments, townhouses, and villas, offer residents a unique opportunity to be part of the long-term vision of an incredible World Expo and to live in the heart of its proud legacy city – an integral hub in the Dubai 2040 Urban Master Plan.
The new clean and green integrated communities will exemplify best practices in innovative, environment-friendly design, with a focus on well-being and sustainable living.
Click here to read more.
12. Wasl Asset Management: Park Views Residences
Type: Mixed-use development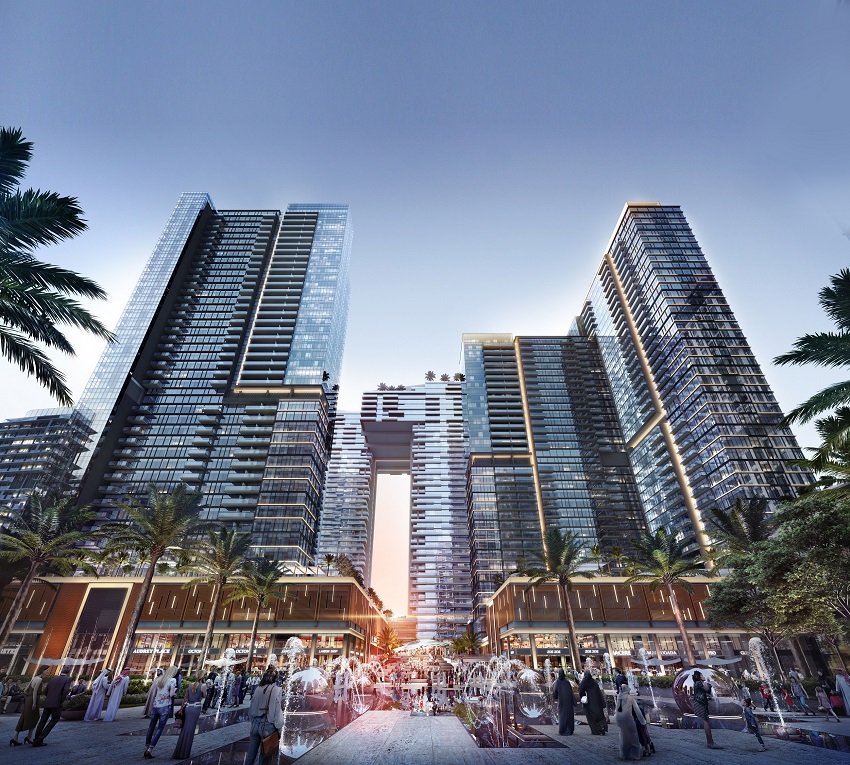 Wasl Asset Management Group announced the launch of Park Views Residences last month, the new phase of the Wasl1 mixed-use master development overlooking Zabeel Park and located on Sheikh Zayed Road next to the Max Metro Station. The project also witnessed great demand from buyers on the first day of sales.
Park Views Residences constitutes two luxurious towers. The first one, tower B, is launching for sale and will feature 465 residential units across 44 floors, comprising one, two and three-bedroom apartments and retail units. Prices start at AED 1.3 million for one-bedroom units, and interested buyers can visit the Wasl Experience Center on Sheikh Zayed Road.
13. Deyaar Development: Mar Casa
Type: Seafront project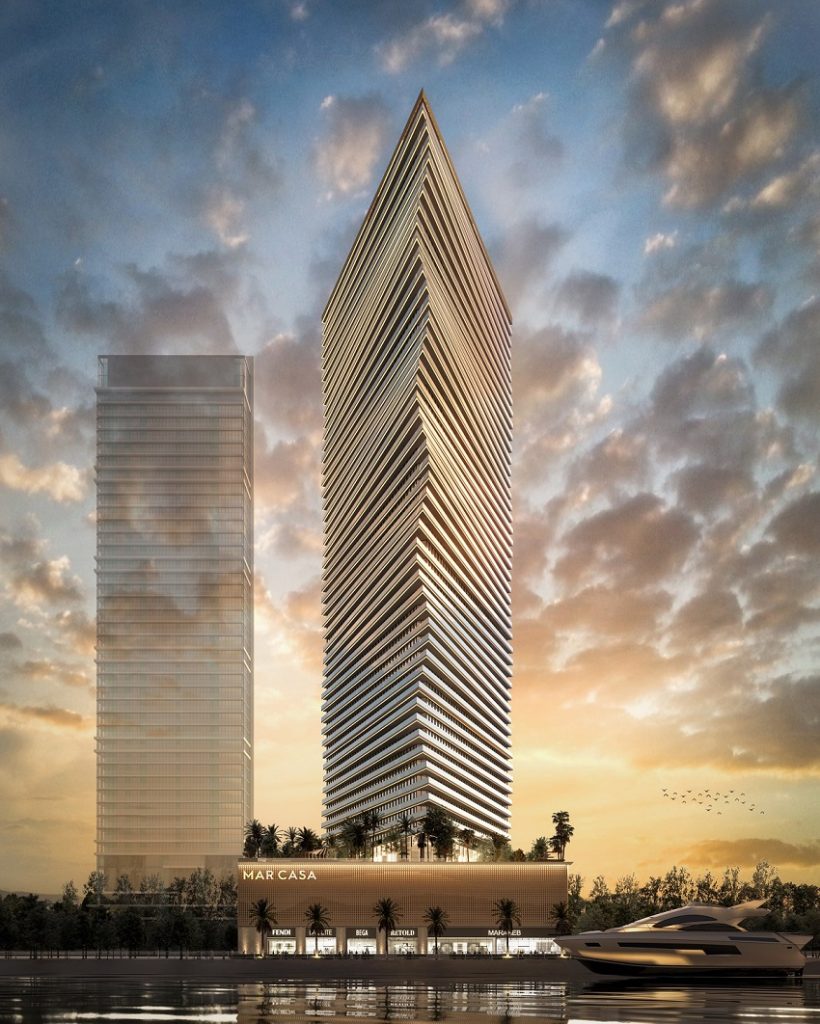 Deyaar Development, a Dubai-based property developer and real estate service provider, has announced the launch of its US$299.5 million Mar Casa seafront project in Dubai Maritime City.
In a statement, the developer said that the residential development is centrally located, with connections to the old part of the city, as well as the financial center and Jumeriah area. Downtown Dubai, with its landmarks of Dubai Mall and Burj Khalifa, are only ten minutes away, it added.
Click here to read more.
13. Al Mouj Muscat: Jinan Island
Type: Oceanfront luxury destination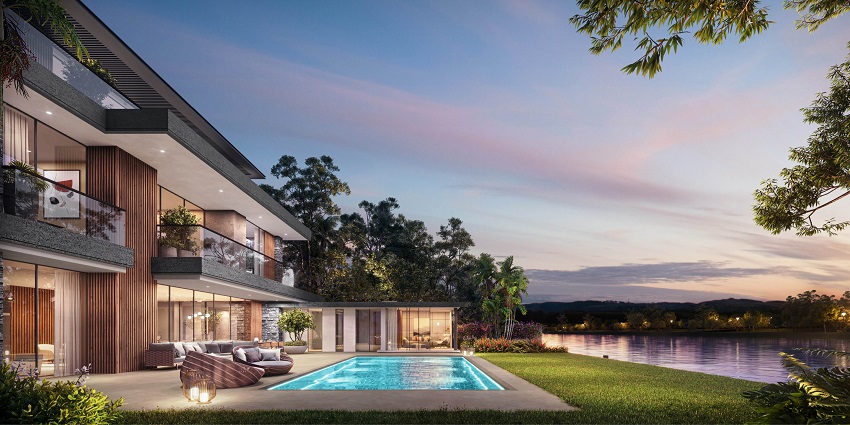 Al Mouj Muscat, the joint venture between UAE's Majid Al Futtaim Properties and Oman Tourism Development Company (OMRAN), and Tanmia Oman (Oman National Investments Development Company), has launched Jinan Island, a private collection of 43 five- and six-bedroom luxury villas surrounded by a lake and parkland at the heart of the Omani oceanfront luxury destination.
The Jinan Island villas have been designed to be family homes with exclusivity and connectivity to nature in mind, a statement said.
Click here to read more.
14. Iman Developers: Oxford Gardens
Type: Contemporary community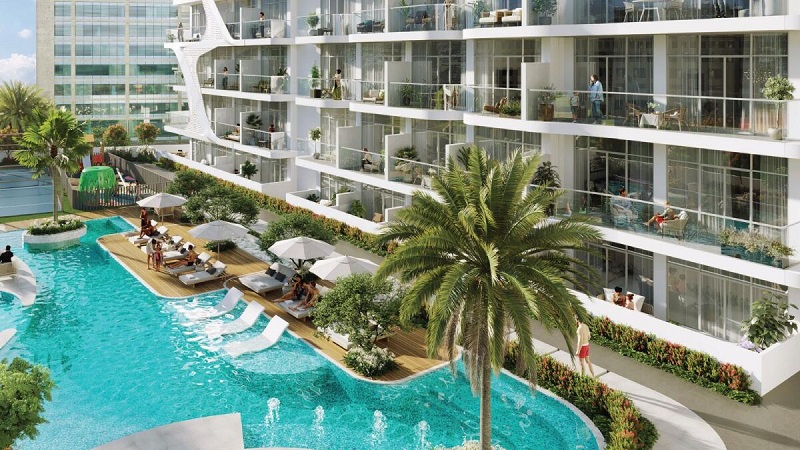 The dubai-based luxury residential developer has announced the launch of Oxford Gardens, it's $54.4 million modern community that blends contemporary living with nature. 
Spread over a 15,329m2 area, Oxford Gardens is the ninth project to be included in Iman Developer's residential development portfolio.
Click here to read more.
15. Aldar Properties and Mubadala Investment Company: Commercial assets
Type: Commercial developments
Aldar Properties and Mubadala Investment Company have signed heads of terms to develop commercial assets, which will be located within the international finance center and Freezone, Abu Dhabi Global Market (ADGM), on Abu Dhabi's Al Maryah Island, a major lifestyle and business destination for the emirate.
In a statement, the companies said that the joint venture builds on an already successful and collaborative partnership and once finalized will contribute to ADGM's thriving ecosystem, providing capacity for more businesses to operate from Al Maryah Island.
Click here to read more.
16. Kappa Acca Real Estate: The Ritz-Carlton Residences
Type: Real estate development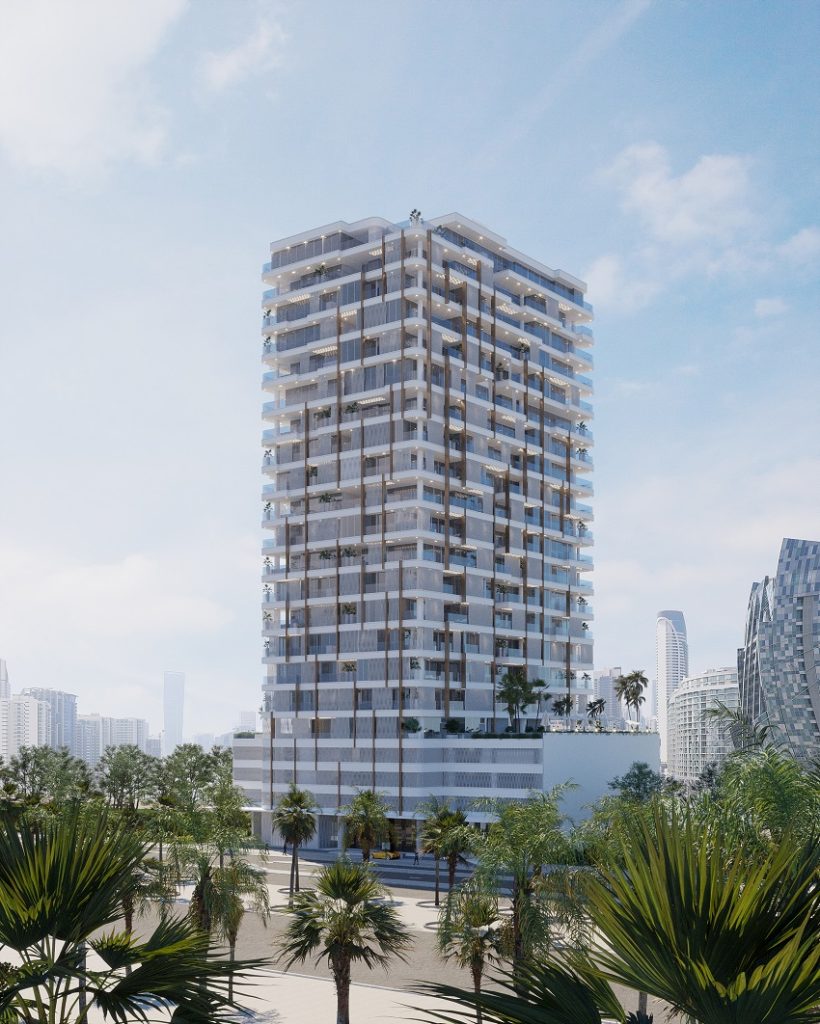 Kappa Acca Real Estate, a real estate development subsidiary of Khamas Group, has recently signed an agreement with Marriott International to introduce The Ritz-Carlton Residences in Business Bay to the country.
The development consists of a limited collection of 73 furnished apartments and penthouses, each echoing a particular style. They allow both form and function to synchronize, creating multi-functional spaces for buyers.
Click here to read more.
17. LEAD Development: Marsa Al Jubail
Type: Residential development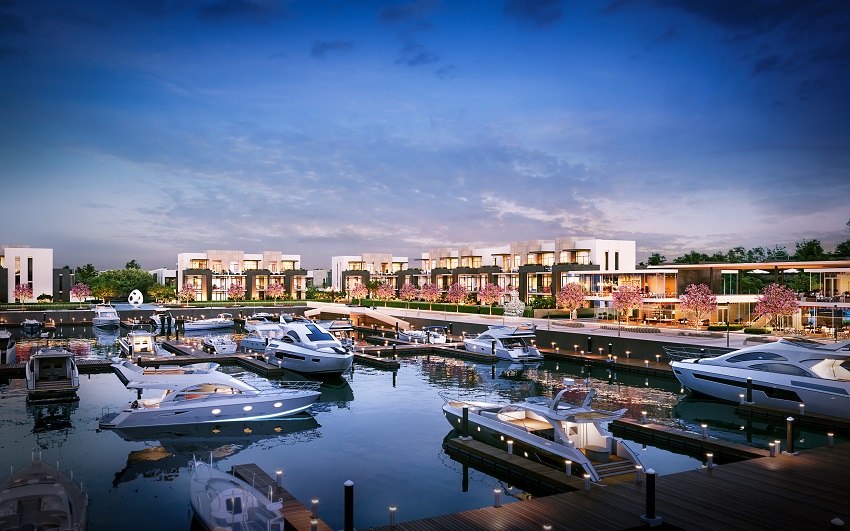 The community, set amidst mangrove forests, will feature a 65-berth marina surrounded by a promenade leading to a sunset observation point at the western end.
The unveiling of Marsa Al Jubail includes a modern two-level Yacht Club that will offer upscale dining with alfresco seating, a member's lounge, a gym, and picturesque views of the marina and Abu Dhabi skyline.