Abu Dhabi announces Hudayriyat Island masterplan with Surf Abu Dhabi, Velodrome Abu Dhabi, giant urban park and more
Abu Dhabi is set to embark on a major development of Hudayriyat Island.
Modon Properties has revealed the highly anticipated masterplan for Hudayriyat Island.
It will see a world class surfing attraction, velodrome and giant urban park built in the city as well as the addition of more than 53km of coastline and an extra 16km of beaches.
Hudayriyat Island masterplan
Spanning more than 51 million square metres, equivalent to 53.8 percent of Abu Dhabi Island, the project is a key contributor to achieving Abu Dhabi's strategic vision by driving the city's urban expansion.
The project will also enrich the diversity of Abu Dhabi's urban offering and provide a highly desirable living environment for residents and visitors, by following an evolving global model of sustainable living.
Al Hudayriyat Island is a pioneering project that is the first of its kind for the city in terms of size and area.
The appeal of Hudayriyat Island lies in its distinctive natural environment and prime location.
In addition to the unique future residential offerings Hudayriyat will offer elite sports facilities making it the destination of choice for those looking for unmatched sports and leisure experiences.
Jassem Bu Ataba Al Zaabi, Chairman of the Department of Finance, Abu Dhabi and Chairman of Modon Properties said the development will cement the emirate's position as a pioneer of forward-looking urban development.
He added that the city is consolidating its global status as a leading place to live in and visit and as a world-class sports destination for citizens, residents, athletes and tourists.
He said, "The Hudayriyat Island development project is a milestone in Abu Dhabi's journey of innovation and progress, as it embodies the city's futuristic vision for sustainable urban planning, building vibrant communities, and developing a diversified economy that boosts the emirate's competitiveness in all fields."
The integrated development comprises high-end residential communities with panoramic 360-degree views of Abu Dhabi city and the waterfront, from its elevated positioning on and surrounding two hill communities, 45m and 50m high respectively.
The masterplan will add 53.5km of coastline to the city's landscape, including 16km of beaches, consolidating Abu Dhabi's position as a world-class lifestyle destination connecting tourism, leisure, sport, and urban access.
Exciting destinations within the Al Hudayriyat Island project will also include:
Velodrome Abu Dhabi
Surf Abu Dhabi
A wide range of sport, commerce, and leisure amenities
The largest urban park in the Emirate
A 220km network of cycle tracks.
Hudayriyat Island is already home to Bab Al Nojoum glamping resort, Marsana Beach, OCR Park, Trail X, Bike Park, 321 Sports, and other offerings.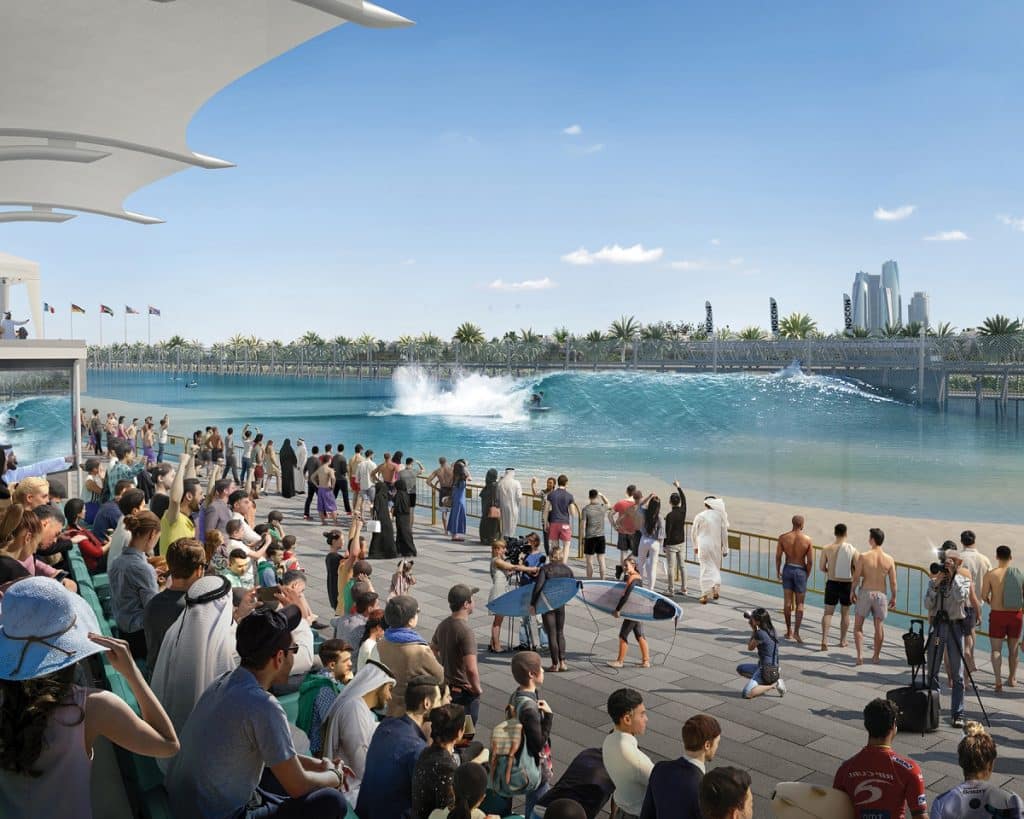 Surf Abu Dhabi
Set to open by the end of 2023, Surf Abu Dhabi will be the biggest and most advanced artificial wave facility in the world.
Designed in partnership with Kelly Slater Wave Co., the landmark destination will offer a high-performance surfing experience, featuring the world's longest ride, biggest barrel, and largest man-made wave pool.
Underscoring Abu Dhabi's sporting and leisure credentials, the exclusive surfing complex seeks to attract everyone from beginners to pro-surfers.
Surf Abu Dhabi will provide an ideal location to host major international events and will play a major role in developing the surfing community locally, regionally, and globally.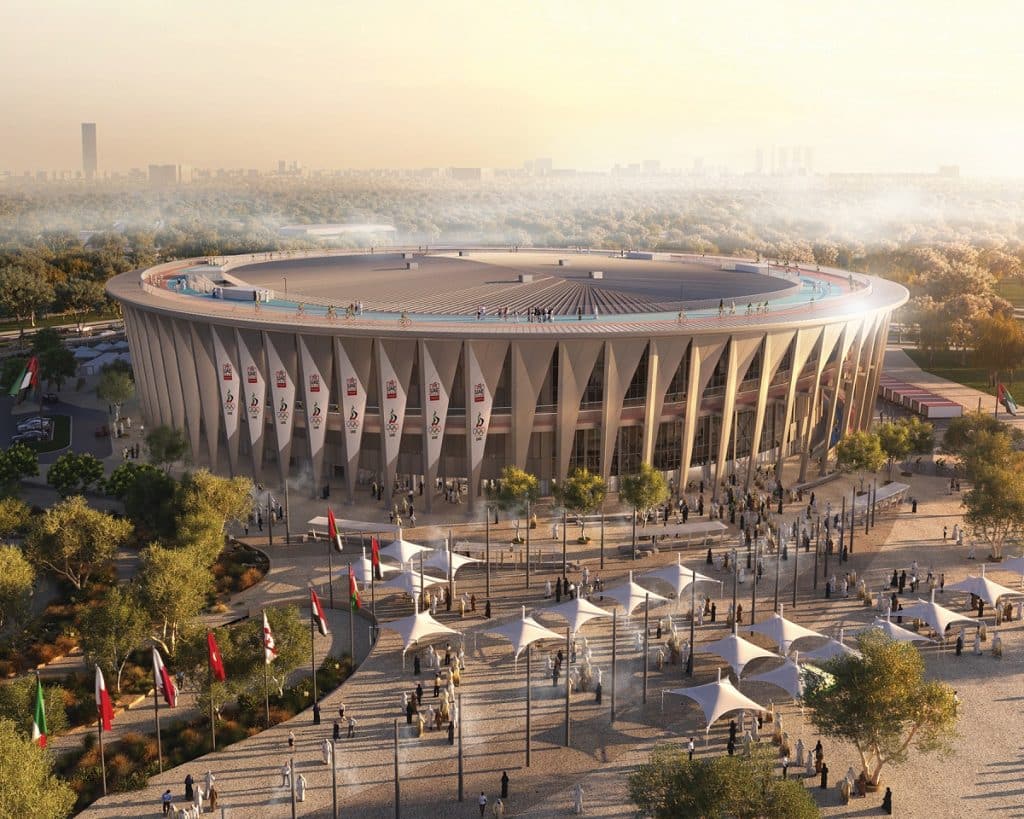 Velodrome Abu Dhabi
Scheduled to launch in 2025, Velodrome Abu Dhabi will feature the first UCI Category 1 indoor cycling track in the region, suitable for international championships.
In addition, there is a rooftop track, connected to the ground via a 600m cycling ramp winding around the outer walls, giving 360 degree views of Hudayriyat and Abu Dhabi Skyline.
Hi-tech support facilities will cater to cyclists of all levels, whether professional, intermediate, or amateur and further cement Abu Dhabi's position as the first Bike City in the region.
Largest Urban Park in the emirate
Spanning more than 2.25 million square meters, the park included in the masterplan will be the largest urban park in the emirate.
Once completed, the nature-centric project will provide a space for individual adventures and outdoor encounters.
The destination will feature a variety of areas, such as an elevated cycling track, an eco-tourism platform, and Mangrove Walk.
It will also be home to an eco-farming space, food and beverage outlets, playgrounds, and events valley.
Over the next 18 months, Modon Properties will be focusing on construction of enabling infrastructure for Phase 1 in line with the approved plan for the project.
This article is originally published on: www.arabianbusiness.com